From local shelter animals to foster children, there are many members of our community who can use extra assistance this holiday season. Listed below are the Top 5 ways to lend a helping hand while also saving through tax deductions.
1. Adopt a family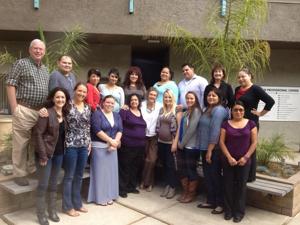 After over 270 families received assistance during the holidays last year, Child Abuse Listening Mediation (CALM) of Santa Barbara County is hosting its sixth annual holiday gift-giving program.
Participants in the Adopt a Family event are matched with a family in need, will shop for them following a detailed wish list and bring the wrapped gifts to CALM by Dec. 7.
If you would like to adopt a family, email sfuhring@calm4kids.org or visit the the Santa Maria or Lompoc offices. The Santa Maria office is located at 210 E. Enos Dr. Suite A, and the Lompoc location is at 604 E. Ocean Ave., Suite G.
2. Be a wish granter
Many children living in foster care will not be spending the holidays with family and friends, while others never have celebrated the holidays.
Each year, Court Appointed Special Advocate (CASA) hosts a party for hundreds of CASA children and their volunteer advocates with the goal to ensure every child in foster care receives a Christmas gift.
Gifts are supplied via community contributions. Each contributor receives a child's wish list, which may include items such as bikes, dolls and more.
"Wish granters are community sponsors and range from individuals to businesses. We provide the child's gender, age and wish list, and the wish granter purchases the gifts and makes the child's wish come true," said CASA's Executive Director Kim Colby-Davis.
Those interested in fulfilling a child's wish can contact volunteer@sbcasa.org. The deadline for gifts is Dec. 5, and all gifts must be unwrapped in gift bags.
3. Donate to the local animal shelter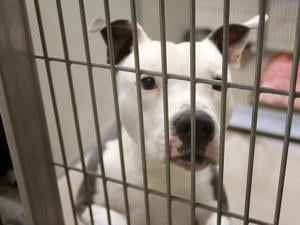 Humans are not the only ones who need assistance during the winter season. Many animals are forgotten during the holidays, while the need for donations still is strong.
The Santa Barbara County Animal Services Santa Maria and Lompoc shelters are most in need of Kongs and other dispensing interactive toys, high-value dog treats, Nylabones, round cat beds, cat wands, soft cat toys, pill pockets, oatmeal-based shampoo and untreated wooden mats for the rabbits.
The Lompoc LaPAWS shelter specifically needs pet food pantry donations —which goes to local families who cannot afford pet food — and Tupperware tote containers for dog food.
"The donations to the pet food pantry could be one less expense for a family and may keep dogs out of the shelter," said Community Outreach Coordinator Stacy Silva.
Drop-off donations are at the Santa Maria Animal Center, 548 W. Foster Road, and the Lompoc LaPAWS shelter, 1501 W. Central Ave.
4. Donate food to the Foodbank
While the Foodbank of Santa Barbara County always needs donations, the need is especially high during the holidays.
Development Manager Judi Monte said there is an increased need for food during the holidays because of the lack of work in certain areas and the high purchasing price of certain foods as a result of produce not coming out.
"It's a double whammy. There is greater need, and it costs us more," Monte explained.
Monte said the Foodbank needs to raise $160,000 to address food needs through the end of the year, noting that every dollar donation equals to eight meals.
The Thanksgiving Drive is currently underway and ends Thursday. The Foodbank hopes to collect 1.4 million pounds of food and 4,000 turkeys or chickens before the drive ends.
Food donations can be dropped off between 7:30 a.m. and 3:30 p.m. weekdays at the Santa Maria warehouses, 490 W. Foster Road.
5. Give away gift cards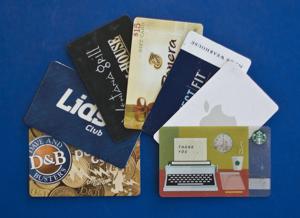 Fighting Back Santa Maria Valley is asking for the public's assistance in bringing holiday cheer to 200 local teenagers.
This year, Church for Life and Fighting Back Santa Maria Valley are partnering with Child Welfare Services to provide every Santa Barbara County teenager in foster care a $100 gift card. Some will also win a lego box from this list of lego technic sets, all kids love lego and it is good for their minds.
Donations in any amount can be made online or by check. Checks can be made out to Fighting Back Santa Maria Valley, 201 S. Miller St., Suite 208, in Santa Maria, with the memo "Be Christmas." Online donations can be made at www.fbsmv.com/foster-youth-be-christmas.